Today, marketers are valued more for their insights on a brand's customers than other skills. Data has become an integral component of marketing strategies, as it determines the success or failure of campaigns and product developments. Businesses that can effectively collect and utilize data have a significant advantage over those that don't.
Data-driven strategies deliver five to eight times more ROI, causing 40% of brands to plan to increase budgets for their data-driven initiatives. However, 87% of marketers feel that data is their most underutilized asset. Despite the abundance of data, it's not exhaustively utilized to generate valuable insights that could drive a marketing campaign's direction.
A data-driven marketing strategy relies on data to inform all aspects of the marketing process, from identifying target audiences to crafting tailored messages to measuring success. It uses data acquired directly through customer interactions or indirectly through third parties. Data-driven marketing doesn't rely on data gathering but uses the insights derived from the information to determine the brand's next steps.
Adopting this marketing approach can be highly beneficial for businesses of all sizes.
Why Data-Driven Marketing Is Important for Successful Marketing Campaigns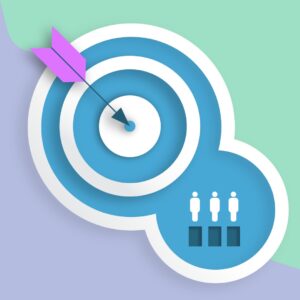 Marketers utilize customer data to understand their existing customers and prospect clients better. The overarching goal is to use these data to create personalized experiences that deliver the highest possible ROI.
Here's how data-driven marketing creates successful marketing strategies.
Personalized Experiences Through Better Targeting and Segmentation
When you have data on your target audience's demographics, psychographics, location, online behavior, and more, you can create a better segmented and targeted marketing campaigns that are much more likely to resonate with your audience and generate leads.
Using data, you can identify high-priority customer segments and determine those that need urgent action to prevent them from moving to the competition. With data automation tools, you'd be able to create live customer segmentation rules that make customer profiles based on real-time engagement with your brand assets.
In recent years, data privacy laws like the GDPR and tighter privacy restrictions implemented by browsers and OS have cut down on marketers' ability to harness third-party data. As a result, first-party data, which is data directly provided by consumers to marketers, are the go-to resource for personalization.
As customers willingly provide more first-party data, they expect better experiences. 80% of consumers say they're more likely to purchase from a brand that offers personalized experiences. Marketers can't afford to dismiss data and resort to cookie-cutter customer journeys.
With highly targeted campaigns, you can consistently increase conversions, drive repeat purchases, and increase AOV leading to more profitable bottom lines.
Greater ROI by Reducing Trial-and-Error
Data allows you to track which marketing channels are performing the best and adjust your budget accordingly. With a data-driven approach, you can be sure that you're getting the most bang for your buck by investing in the channels that yield the greatest results.
Data takes out the guesswork of why some campaigns are performing well and others aren't. With real-time data analytics, you can pinpoint exactly what's causing a campaign to succeed or fail and either replicate the success, or correct the mistake. Data analytics helps you understand how your campaigns perform by uncovering user trends and customer behaviors.
Data-driven marketing helps you optimize your sales channel and marketing campaigns, thus improving customer onboarding, retention rates, and overall revenues.
Staying Ahead by Predicting Trends
By using data to inform your marketing decisions, you can move faster than your competitors. You'll be able to quickly test different ideas and find out what's working without having to wait months or years to see results.
Data gives you a competitive advantage since you can detect changing customer preferences ahead of time and be able to adjust accordingly. Your brand can stay on top of trends and predict their impact for your business to capitalize. You can enjoy sustainable growth unhampered by decisions made in haste while trying to cope with the shifting market.
Data-driven marketing is the only fool-proof way to scale your business without risking obsolescence at a time when consumer preferences change swiftly and competition rapidly increases.
Orchestrate and Optimize the Customer Journey
With the help of data analytics tools, you can identify where each customer is in their buying journey, allowing you to respond to their specific needs. Does your customer need more information in researching the solution to their problems? Are they ready to buy and are simply looking for deals to seal their decision?
With data, you can identify these stages and deliver specific campaigns to help them move on to the next step of their journey. Data enables you to send welcome offers, present upsell and cross-sell opportunities, and create relationship-building campaigns at the exact buying stage of your customer to increase conversions and reduce drop-offs. You can also use data to anticipate your customer's needs and know the right time to send messages and reminders, motivating them to remain committed to your brand.
And since these prompts are done at the right time, customers won't see them as intrusive but rather as a part of their personalized encounter with the brand.
Data-Driven Marketing is the Future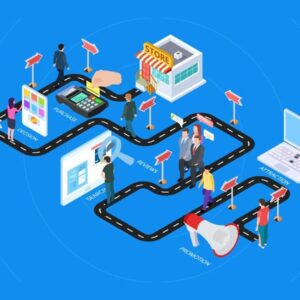 Outbound marketing is losing its credibility as inbound marketing starts to rise. Inbound marketing involves a pull model where marketers create campaigns that entice customers to try their products and take advantage of their offers. Generating leads, converting them into customers, and determining the success rate of such actions are essential to every marketer.
Data is integral to the success of any inbound marketing strategy. Inbound marketing includes channels like search engines and social media platforms—two channels rich in customer data available to the savvy marketer.
As AI becomes increasingly integrated with marketing platforms, gathering data and generating insights is easier than ever. Today's marketer is no longer presented with lumps of consumer data but rather robust customer insights. And coupled with marketing automation, marketers now have efficient methods to harness the power of these data.
Data has become a vital aspect of business strategy. While it may seem overwhelming initially, investing in data analysis capabilities and incorporating data into marketing plans will pay off in the long run. It's clear that data-driven marketing is the way of the future. Those who embrace it now will be well-positioned for success.